Call Me Valentino
Valentine's Day anthology by Jordan K. Rose, Hildie McQueen, Kirsten Osbourn, Jamie Lee Scott and Olivia Gaines.
Fall in love this Valentine's Day as USA Today and Amazon Best Selling authors come together to bring you one sexy hero written in five different genres. Call Me Valentino uses the same hero set in five different worlds. Your new book boyfriend is a cowboy, an FBI agent, A Highland Laird, a real estate developer and even a vampire. Which Valentino will be your favorite?
amazon: http://amzn.to/1xk1Cl8
Nook: http://bit.ly/1stSU8d
Kobo: http://bit.ly/1z2QMXs
Call Me Valentino: One Hero, Different Worlds
Hi all! Today I'm excited to share with you the cover for my next novel, Crow Moon, which I expect to have ready for release in March! Behold the beautiful cover designed by Taria Reed and featuring model Angelina Cavanaugh.
I love it. I actually came up with the book based on seeing this image on Taria's website. So a bit more about the book, here is the blurb.
After Leni loses her father, she's sent to live with her eccentric aunt outside of town. She wants to go off to college and do what her father has always wanted her to do, but the mysteries of her estranged mother's family lead her to start unraveling the secrets long ago lost and hidden away. Will she be able to find out who she really is while living up to her father's last wishes, or will the powers of the Crow Moon claim her for itself?
It's a new adult, American gothic style novel, and I look forward to bringing it to you soon!
#crowmoon #comingsoon
Today I'm pleased to have Jody A. Kessler here to chat about paranormally goodness stuff while I introduce her new release, Angel Dreams, book two in her An Angel Falls series.
New Release from Jody A. Kessler – Blog Tour & Giveaway! Both novels in this award-winning series will be on sale for only .99 cents for a limited time.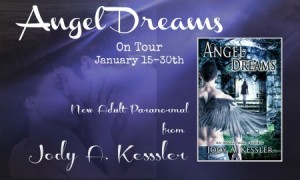 Supernatural boundaries will be crossed as Angel of Death, Nathaniel Evans, risks his eternal soul to save the one he loves, the paranormally gifted and nature-loving, Juliana Crowson.
While working with a new client, Nathaniel finds out that pissing off a demon-wielding warlock in order to help a suicidal teen with misplaced sexual tendencies may be the last thing he ever does as an angel. Unable to stand aside, Juliana's involvement in Nathaniel's new case quickly develops into a misadventure with gun-toting bikers, table dancing, and a shamanic exorcism performed by her temperamental Native American friend, Chris Abeyta.
Can Nathaniel and Juliana's love endure blood-letting rituals in the forest while helping a terrified teen find the will to live, or will fate and the rules of the afterlife tear them eternally apart?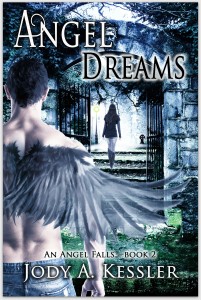 Available in Paperback & Ebook on Amazon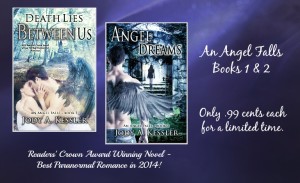 Now here she is to chat paranormal fun stuff! Take it away, Jody!
Darkly Delicious Definitions – Defining the Paranormal
Welcome to Defining the Paranormal with non-expert, Jody A. Kessler
First let me acknowledge you, the reader. Hello! If you're here, then I might assume one of two things about you:
1) You're related to me, or are a very close friend, and are somewhat interested in knowing what keeps me so busy all day, every day, for months at a time. —In case you didn't know, being an author is a never-ending job!
Or
2) You're interested in the paranormal and the supernatural world – and possibly reading about these delightful mysteries of the unknown.
As I've stated above, I am not an expert. However, I have a lifetime of study and personal experience dealing with the supernatural. It wasn't unusual to find me as a young girl, looking for ghosts, reading tarot cards, and playing with a pendulum for fun. (Don't even get me started on the Ouija board experiences. Perhaps my mom was right after all when she said, "Don't play with that evil thing!" Note to Mom – Thanks for getting rid of it for me.) Anyway, was this normal behavior for a child? I'm not sure. All I know is that I have been fascinated with the paranormal, supernatural, and metaphysical world for as long as I can remember.
How about you? Are you a believer? Or a skeptic? Perhaps you scoff at such things as spirits and angels. Well, that's perfectly fine. We all have the right to believe whatever we want. And to be honest, I have spent many hours contemplating and questioning my reality and what is truth and what is fiction. Being an author of fiction, this line is crossed daily, but I continue my search.
So here it is – My first collection of Definitions of the Paranormal.
(Please dispute me wherever you see fit – or better yet – add your definition in the comments below. I'd love to hear from you!)
Spirit vs. Soul – The soul is your eternal self. Spirit is the definition of when your soul is within the confines of your body. Hence you have an eternal soul, but you also have an internal spirit.
Angels –For thousands of years people have believed in 'something' or 'someone' watching over them and helping them in times of need or distress. Most of the time angels are there for no other reason than to be by your side. What I've read and learned is that there are many classifications of angels, and they have different domains. Here are a few of the more common ones: Archangels, seraphim, cherubim, guardian angels, death angels. – The definition of Angel really varies depending on who you ask. Mostly, I like the idea of angels no matter who they really are, or what you call them. I believe they are helping, guiding, and making our universe a better place.
Aura – In terms of parapsychology the aura is a subtle, luminous field of energy around any living thing – like a halo. I have found that many people don't believe that auras are real. Why? I can only guess that it's because they can't see it. My argument is this, you can't see the wind and yet everyone believes in it. A light bulb glows and creates an aura that we can all clearly see, and usually feel its heat, and sometimes even hear its hum. It's easy for us to believe in the existence of a light bulb. Energy is measurable. Human beings are energy factories. We're constantly creating heat and metabolizing our food into useable energy for our bodies to function. Now just imagine how much more energy a human body produces over that of a light bulb. Our field of energy extends beyond the skin. Just because you can't see it with your eyes, doesn't mean it's not there. However, many people can see and or feel the aura. And, it's not just body heat they are sensing. I've also talked to people that see the auras of animals and plants.
Ghost vs. Place Memory – Ghosts are spirits without their body. Okay, so you're probably saying, "Wait. Isn't that called a soul?" Yes and no. The ghost still has an attachment – usually emotional — to the body, but unfortunately, the body is dead. Hence the reason that many ghosts (but not all) will resemble their previous human form.
A place memory can also resemble human form – like ghosts – but the spirit has departed. A place memory is a strong energy signature that leaves an imprint on space. It reminds me of the quintessential 'lady in the window'. The story about a woman who stood at her window for forty years waiting for her lost love to return from war. To this day, a hundred years later, you can still see her standing there. — Does this story sound familiar? This is the classic version of a place memory. The lady's spirit is gone, but she left her imprint on time and space. There are many documented cases of place memories and they are not always visual. Auditory and olfactory place memories are also common.
Incubus & Succubus – I have read documented testimonies about real encounters with these supernatural entities, and the history goes all the way back to medieval times. I don't have personal experience with this – Thank Goodness! – but I'll give you a brief definition from what I've learned. Whether they are real or not — the testimonies or the entities — I can't say. All I know is, I truly hope I never encounter one.
Incubus – a male demon that has sexual intercourse with women – usually when they're asleep.
Succubus – the female version of an incubus.
That's it for now. There are many books on each of these subjects. I've actually read quite a few. If you're truly interested in learning more, do your research well and only take the bits and pieces of information that feel true and right to you. You can also drop by my blog for more definitions in the future at JodyAKessler.com. Be on the lookout for Tools of the Trade – A Hands-on Approach to the Paranormal.
About the Author
When Jody isn't navigating the terrain of her imagination and writing it down, she can be found exploring the wilderness of Colorado with her family, or in the kitchen baking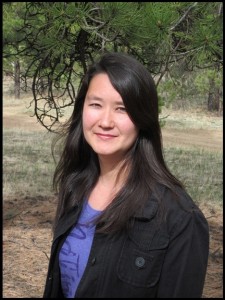 cookies & brownies – and then trying not to eat them all. She's passionate about continuing to learn and reads anything and everything that catches her interest. Jody is a full time mom, a Reiki Master, and has taught Hatha yoga for over a decade.
Jody's debut novel, Death Lies Between Us, is the winner of RomCon's Readers' Crown award for best Paranormal Romance in 2014. She is currently working on a historical time travel series set in Montana in the 1860's. The first book in the series, The Night Medicine, will be published in March 2015.
Jody A. Kessler invites you to visit with her at: www.JodyAKessler.com, or on Facebook & Twitter
For a chance to win a $10 amazon gift card or a signed paperback of the Death Lies Between Us (An Angel Falls, #1) please enter the rafflecopter!
a Rafflecopter giveaway

To see a complete list of tour stops, please click here: http://jodyakessler.com/newsevents/
Check out this new release, The Light and the Flame by Louann Carroll

Trouble arises and concern ripples through the Olam. Kate is unable to make the transition from human to bond mate and her dreams of returning to Earth with Noah are crushed. Uriel will become Kate's mentor while Noah is dispatched to Naresh, his home planet and to his people to whom the Light no longer speaks.
Will Kate become the bond mate she is meant to be? Will Noah find welcome with his people or will they despise him for taking the Light from their souls. Most important of all, will the prophecy of Lucia be fulfilled, or will Belial, demon of Hades, murder her in a fit of jealous rage?
Excerpt
"Enough!" Belial shouted, causing a comet to rip across the skies of Ursula in the seventh dimension. "The Light makes us gods then ignores us." After sipping Goshen from a fragile glass, he threw the cup across the room, taking pleasure as it shattered against a far wall.
"Be calm, my favored one. Be still."
"Why did the Light choose humans?" Belial demanded.
His clone shrugged.
When not preoccupied with other matters, this thought was compulsive. Rejected and alone, Belial paced his office. At last, he sat in the Reiki hoping it would calm him. Glancing at Manov he frowned as his clone hovered nearby.
Manov blushed, his hands trembling even as he tried to pour another glass of Goshen, known for its calming powers.
The clone's dimwitted brain was easy for Belial to read. Replicates were either exceptionally smart or stupid and Manov was as stupid as they came.
Manov asked, "Is there anything else I can get you?"
"No." Belial, one of the first created souls and a crowned prince of Hades, rose from the Reiki and walked to the window. He leaned over the parapet, breathing deeply. The blue cornflower had awakened last evening, filling Corseca with the most delightful scent.
"The city is beautiful, yes?" Manov asked.
Growling, Belial cried, "Get away from me. I wish to be alone." At times, his temper fell upon the witless Manov. A pang of guilt surfaced; a left over emotion from his days with Sheren, his banished wife and mother to his three sons. She had attempted to make his conscience take root, to flourish like hers, and for her he had even tried to create one. But when she left him for the Light, his fledgling empathy died, well, mostly died. It would take eons to get it completely out of his system.
Glancing out the window, tall towers of crushed corinthen shell glistened in the lowering light, while an angry ocean crested against white sand beaches. He heard Manov exit the chamber, closing the door, the raspy sound grating on his nerves.
"By the Light," he whispered. He rested his eyes on stormy seas, his soul taking part in the creation and destruction of the planet. He had a fondness for the clone and berated himself for being cruel, another emotion best left to the ethers. Still, looking at Manov was like peering into a mirror. Hurting him was like destroying a piece of himself.
The Light had given first angels the power of creation and procreation, if the desire was present. Belial had quickly cloned himself. It was a much cleaner process than birthing and didn't require a female.
He often sat in wonderment, staring at Manov, amazed at the powers the Light had bestowed. The day after the Light came to know Itself angels entered the universe. Born in varying hues, they had personalities that ranged from angelic perfection to himself and Lucifer, both filled with jealousy, hatred, and willfulness. One of the first born, they fell at the feet of the Light in agony, the love filling them too much to bear.
From that moment on, he gave allegiance only to the Light and to no other soul, including humans, and he expected the same from his creator. His bitterness ran deep when All That Is made humans Its chosen people. They were nasty creatures, always simpering, pleading, praying, locked into their dark world by choice. Why in Hades would anyone want that kind of life?
Hissing, he turned away from the window. It was not just humans he found distasteful, but most creatures in the universe. Filled with things like love, compassion, and that hateful word, empathy, they roamed the universe seeking to do good to others. He didn't want to know what empathy felt like and he had no room for love.
Rage threatened to overtake him.
After all, what had all that goodness done for him? Three sons had he by Sheren. Three! How stupid could he be? He howled with regret, the window mirroring his anger as the great change began. Born amidst his fury, the bestiality would overtake his angelic persona in moments. Their firstborn son, Haonshalom, he'd killed with his own hand, or rather talon. He brought up an arm and wiggled his fingers. In a flash, one elongated, baring a razor sharp spike. He'd driven it into his son's heart then killed the woman he'd married and their newborn son.
Biography
Louann Carroll is a Native Californian living in the Sierra Nevada foothills with her husband, Dennis. Mother to three children, she is an avid rock, fossil, and gem hunter who enjoys sharing her finds with family and friends. She is a student of alternative religion, archaeology, anthropology, and paleontology.
After leaving her position as C.E.O. in the Bay Area, she has pursued her writing career with much success. Winner of the 2010 Crescent Moon Press award for best novel, she has added numerous titles to her resume. She is the author of the Gemini series, A Shadow of Time, a paranormal romance, Journeys, The Adventure of Leaf, and other children's stories.
Enter the Rafflecopter Below
a Rafflecopter giveaway